Download Free Among Us Hack Injectors
Get free and undetected Among Us hack injectors for all platforms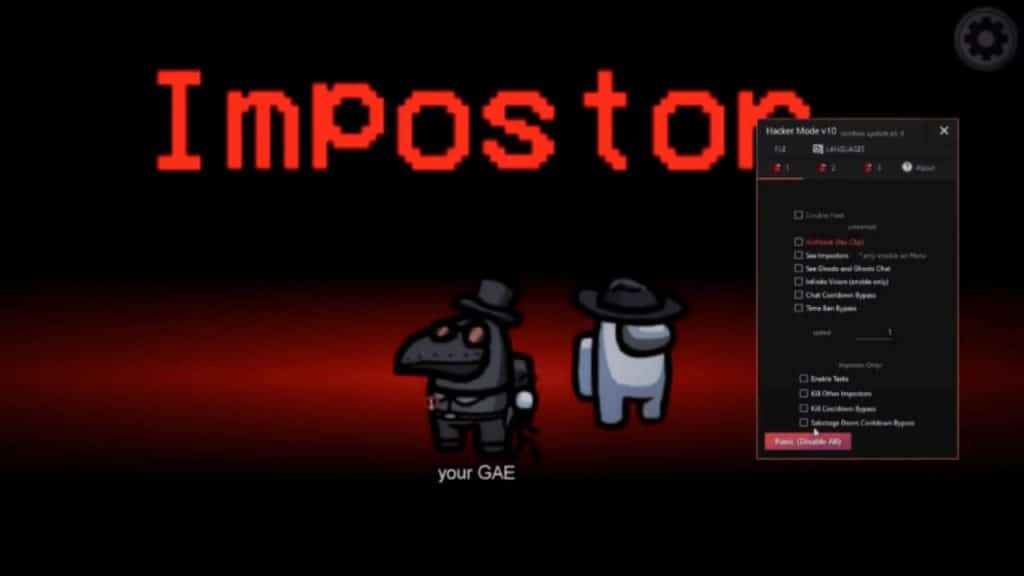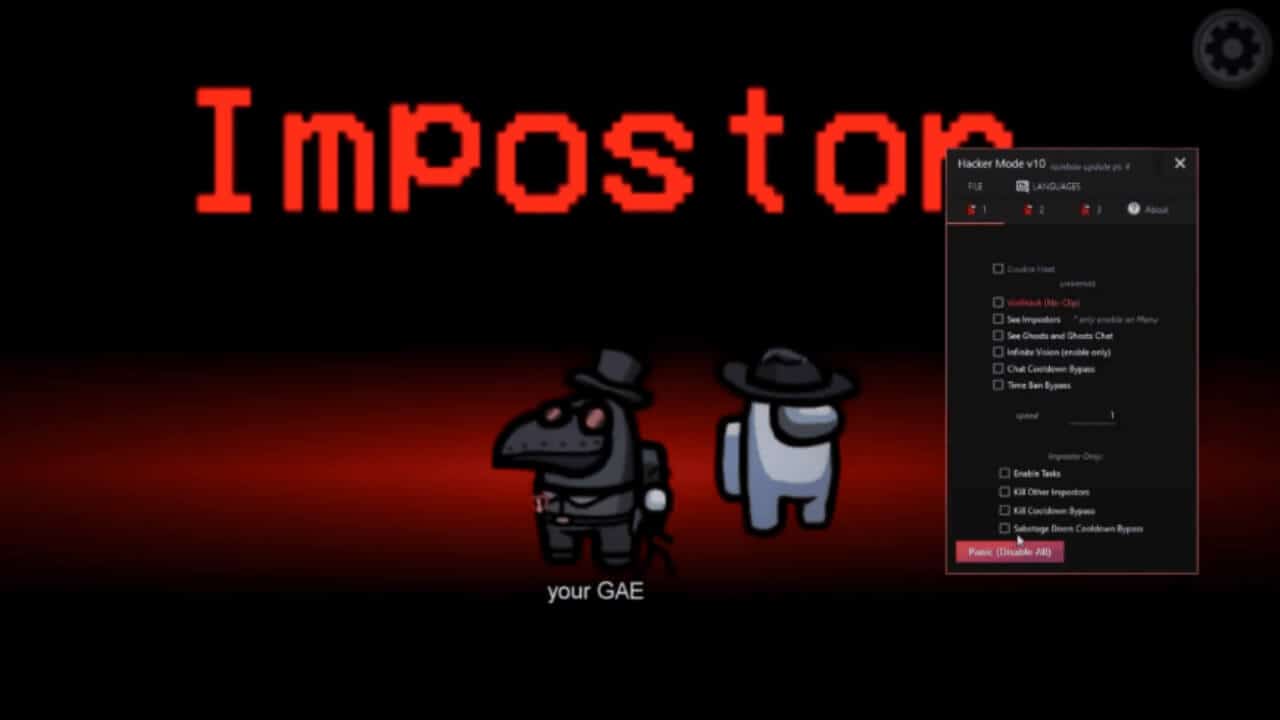 Injecting Hacks into Among Us
Among Us is an online multiplayer social deduction game. The game has a thrilling plot where 4 to 10 players get together to prepare a spaceship. Meanwhile, an imposter is among the players, and the players have to remove the imposter.
The problem is that no one knows the imposter, and as long as the imposter is undetected, chaos will be created, and members will get wiped out one by one. It is a mystery game that needs cooperation and a lot of detective work to succeed.
Hacks can give you the ability to kill other players at will, revive players, impersonate other players, teleport around the game, get insane speeds, and use items in the game freely instead of the usual route of paying for them.
Hacks also allow a player to manipulate the actions of other players and ban other players. Yes, all the extra perks to enjoy the game and peeve the normal gamers!
It is possible to troll people to ruin their fun. Yet, it would be no fun to go around messing with other's games all the time. Use hacks and available mods to stay in the game to help you survive the game.

There are a variety of hacks available on the internet. You can browse through different hacks, download a hack that you can trust for free from a reliable author. Also, be sure to check:
The date of the hacks release
The latest date of patch. Make sure that the hack was released after the latest patch.
Choose the most secure hack to prevent any phishing incidences and to ensure that your personal information does not get leaked. You also can write your hacks if you have the knowledge for them.
After you have found your hacks and mod menus, you will need an injector to bring the hack into the gameplay.
Best Injectors for Among Us
AUInjector: an injector explicitly developed for the Among Us hack users, it caters to the needs of the gamers.
Extreme injector: it is a popular injector built especially for hacking computer games. The powerful and advanced injector comes with a simple graphic user interface. A robust scrambler is added in the injector to make the hacks undetectable when run in games. The injector is a useful program for injecting several libraries in one process.
Xenos Injector X86 and X64, and SazInjector are some other injectors for you to check out.
Inject DLLs to bring hacks into your game, enjoy the elevated advantage, and enjoy gaming.
How to inject a hack into Among Us
Download the injector from above.
Save the downloaded file to a separate file from your game file.
Disable your antivirus protection. Run the exe file, i.e., the injector as an administrator.
Launch the game.
Open the injector, and enter the process, i.e., the game.
Select a DLL and inject it. You can choose to launch the DLL automatically or manually.
When launching manually, it is recommended to add a time delay.
Enjoy gaming with the hacks.
Injectors have their own built in anti-cheat bypass. You can also opt to use a DLL scrambler. It is a program that modifies your hack files so that the hacks will be undetectable when run in the game.
Here's how you scramble your DLL file
Download a DLL scrambler
Open the scrambler
Click browse and select a cheat file that is in DLL
Select available options to modify the file. You can increase the file size, remove PDB signatures, etc.
Click Scramble
You can rename the file
Inject the scrambled DLL using your preferred injector.
Have fun gaming!
To prevent or lessen the probabilities of detection, hack writers tend to do frequent updates, rewriting or patching, updating within hours or every day. This helps hackers to stay ahead of the game developers and stay undetected for longer.
Always ensure that each cheat file is modified or scrambled. A little alteration goes a long way to get past those annoying anti-cheat programs.
Enjoy the gaming experience while staying aware of other normal gamers. Do not mess or ruin other players gaming experience. Too much of it can get you labeled as a nuisance. If you get reported, you run high chances of getting a ban.
If you love playing Among Us, getting a ban would not be a pleasant experience as you will have to start all over again, that is, if you get to start. Play smart and enjoy some next-level Among Us gaming with cheat injectors!