Download Free Rainbow 6 Siege Hack Injectors
Get free and undetected Rainbow 6 Siege hack injectors for all platforms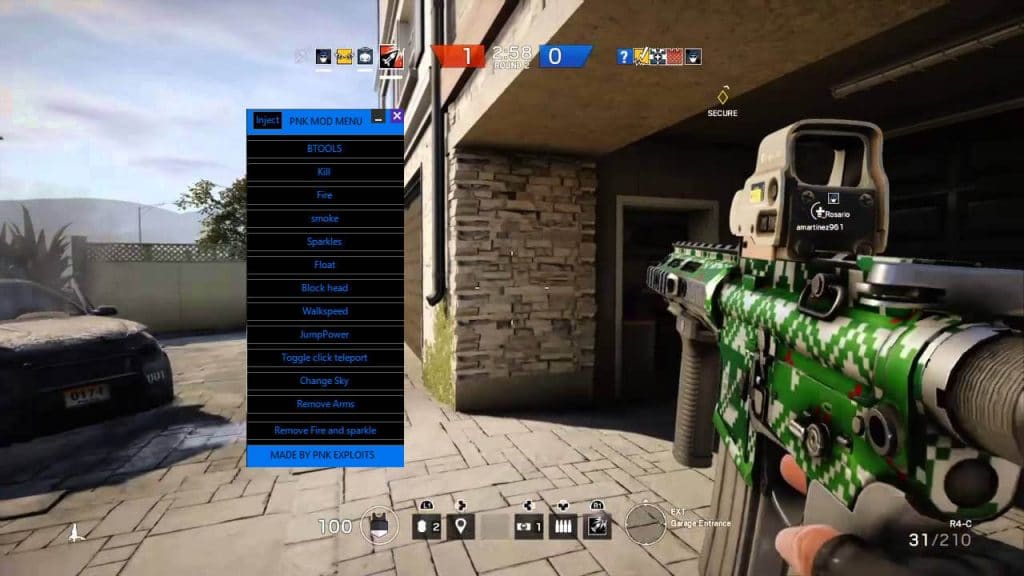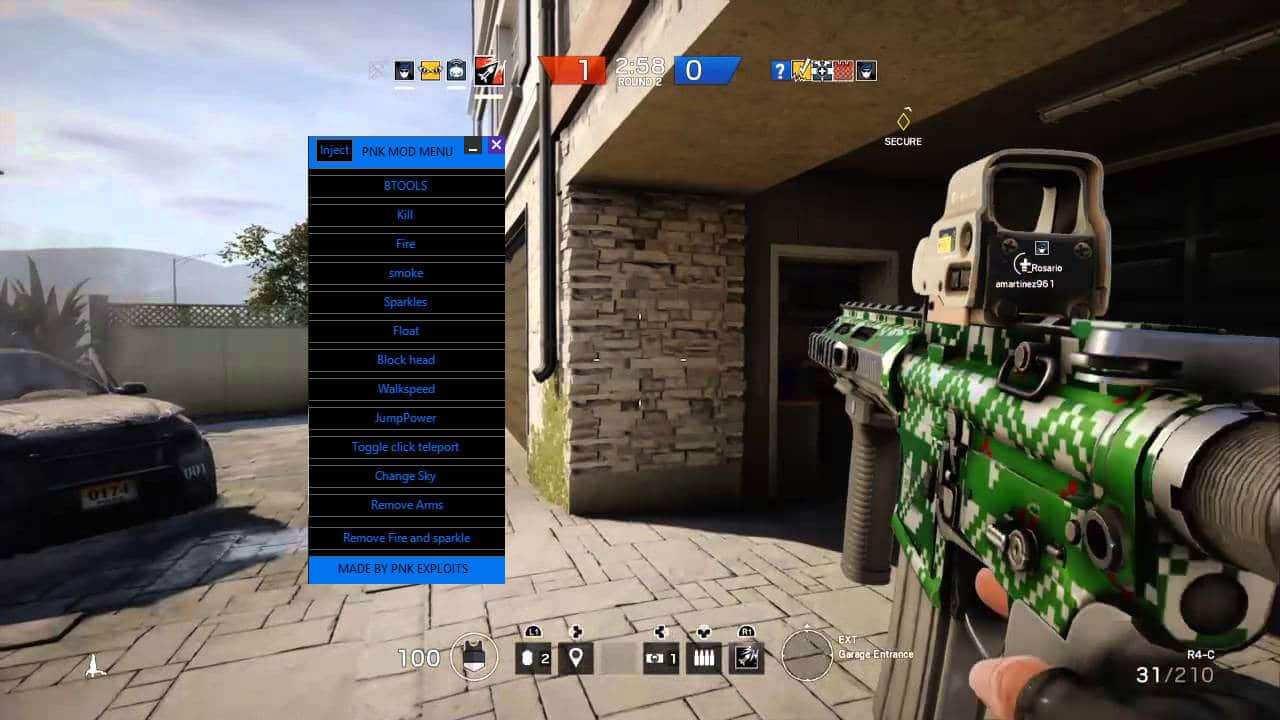 About Rainbow Six Siege
The Rainbow Six Siege is a multiplayer game published by Ubisoft in the year 2015. It features a strategic first-person shooter gameplay style. With 20 maps and five game modes to choose from, this game is loaded with excitement. It is unique in the way it focuses on strategic team play. Plus, the possibility to break open walls is one of the game's fresh, thrilling experiences.

Rainbow Six Siege uses the kernel BattlEye anti-cheat. It is possible to disable this protection when playing the game offline. However, it will automatically run when you play online with your teammates. So if you plan on using hacks, then make sure the hack injector you use can bypass BattlEye.
Why you need an injector?
As the name describes, an injector is a third party system that injects hacks into the desired game. And most of these cheat codes that manipulate game memory are in DLL format. For these codes to function, you will need an injector to inject them into the game system. Therefore injectors are essential as they are used to inject hacks, trainers, and mod menus into the game. With injectors, you can alter the game features to your advantage.
Hack Injector for Rainbow Six
Do you perhaps get the feeling that your opponents can spot you through walls? Well, they probably are capable of doing it. With free and paid undetected hack injectors readily available for download, it is no surprise that you would come face to face against someone who has injected aimbot or mod menu hacks, etc.
With numerous other hack injectors available, you can also find cheats and injectors for Rainbow Six Siege. Make sure the cheat and the injector you use be able to bypass R6's BattlEye.
Bypassing this anti-cheat can be a little tricky, so make sure you invest in the right hack injector. If you happen to download a weak hack that can easily be detected, then it's very likely that the Anti-cheat protection will ban you from playing further.
You can find a bunch of cheats and reliable undetected injectors on our site. While some may charge a fee, we will provide the service for free.
Most of these hack providers have public forums as well. You can use this platform to clear any doubts regarding hacking and injectors. You can even learn to make your own undetected hack injector. Plus, the site will help you bypass Rainbow Six's BattlEye protection.
Here are a few DLL injectors you can use for injecting hacks into your R6 game: GH Injector, Extreme injector, SazInjector, etc. You can even download some of them for free.
Qualities of a good injector for Rainbow Six
It is not possible to trust every injector. Some may be viruses, while others may be easily detectable. It can be quite risky considering the consequences of using an injector that may damage your system or ban you from the game. So, to always stay one step ahead in the game, here are some features you can consider when searching for a reliable Rainbow Six Siege Injector.
First and foremost, make sure you're downloading the hacks and injector from a credible source. As mentioned, Rainbow Six is protected by BattlEye. So, make sure the cheat and the injector you download is capable of bypassing the anti-cheat.
Adding on, the anti-cheat is in kernel mode. In such cases, you should opt for hacks and injectors that can reverse the kernel drivers. These reverse engineering processes may be a little tiring. However, they can be very effective in keeping you undetected.
One common character of reliable injector services is that they often require payment. And most injectors that are available for free are usually weak and can be easily detected by strong anti-cheats like BattlEye. No pain, no gain. Therefore, if you're looking for trustworthy hacks, then be ready to spend a few bucks as well.
Feedbacks! Checking reviews and feedback of the injector is a useful step. Plus, the numerous hack forums on the internet can also help you decide the best injector for Rainbow Six.
Why is the injector not working?
Depending on the injector you are using, there are various reasons why the hacks just don't seem to work. Take, for example, the GH Injector for Rainbow Six Siege. This injector cannot work on any computer below Windows 10. Another common step most of us forget is making sure the anti-virus is turned off. If the anti-virus runs in the background, then your hacks are definitely not going to activate.
When injecting the cheat, make sure all the values entered are accurate. Even if one tiny colon is missing, the hack cannot perform the task you expected.