Download CSGO Injectors for PC
Get undetected CSGO hack injectors that bypass Steam and VAC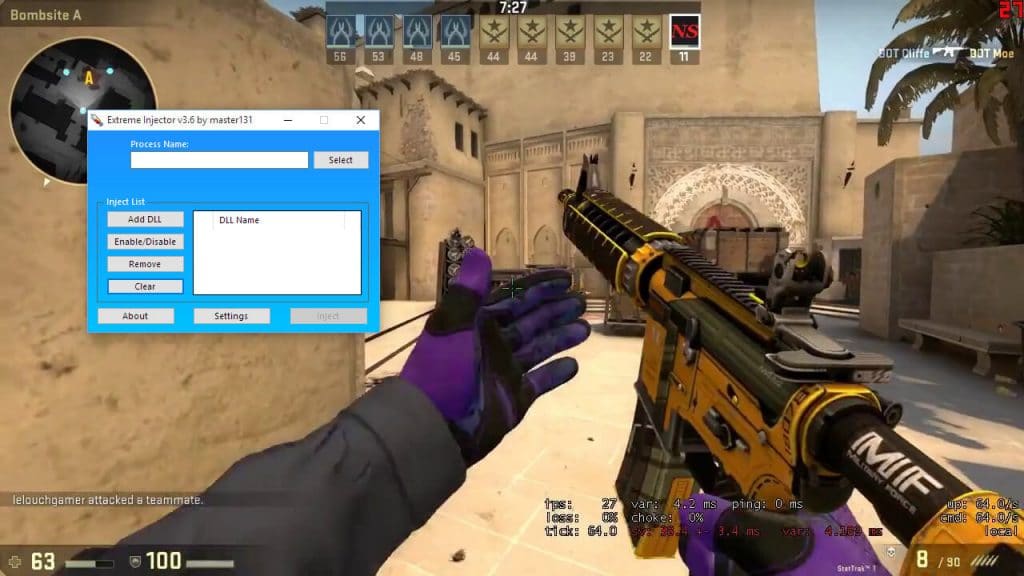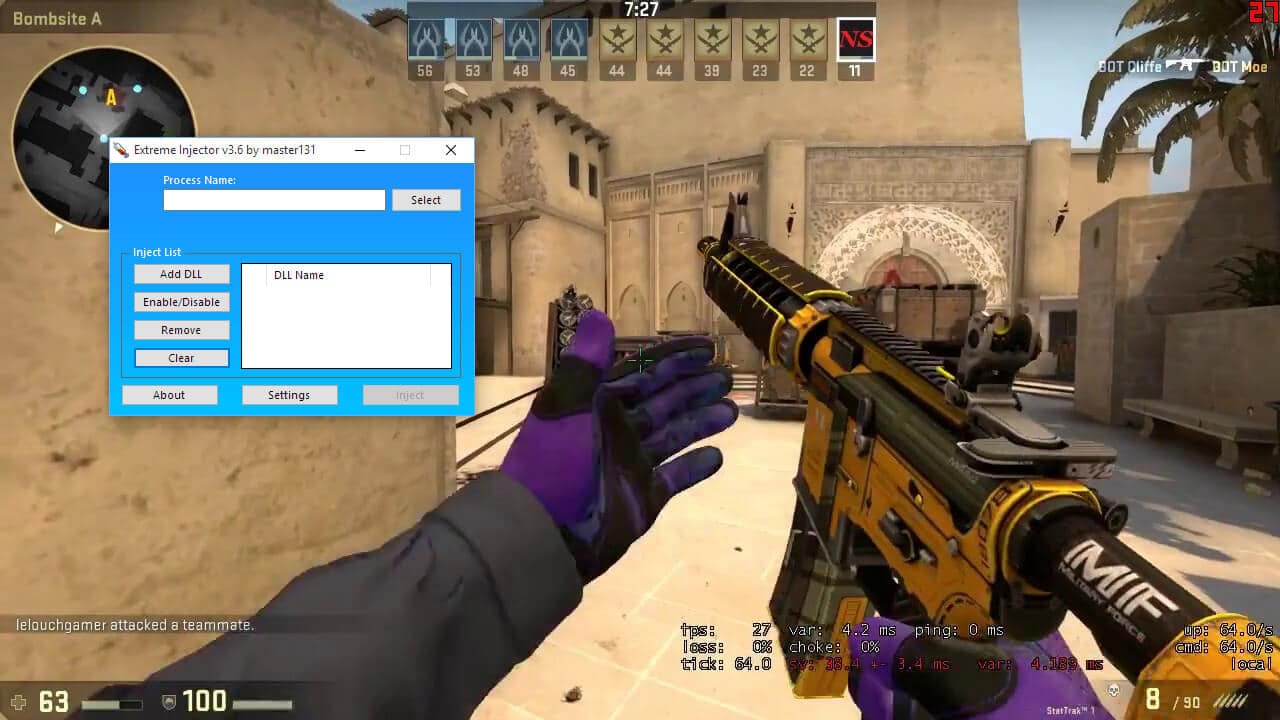 Private & Undetected Hack Injectors for CSGO
We often find ourselves frustrated when other players seem to have an uncanny talent to see you through walls or have a skilled aim that seamlessly gets you every time they shoot. Playing any game that has others using hacks feels like playing quidditch without Harry Potter.
When you search for cheats online, you will find hundreds of paid and free hacks for various ranges of console games and PC. The key difference between free and paid hacks is how they run in a game.
Paid hacks, by default, handles VAC (the built-in Anti-Cheat system) and runs through an exe. In comparison, free hacks or 'pastes' are much more complicated and often need an injector to push your code into the game. And obviously, Paid hacks typically have about a few months of shelf life and are, of course, more comfortable to run.
Free hacks (pastes) generally are hard to set up in the first place, but it can also remain almost undetected when set. However, we're going to talk about free hacks because why not. You can also inject CSGO mod menus with these tools.
What is a CSGO Injector?
Right, before getting to know what an injector is and how it works- let's go through some basics.
When hacking a game from pastes- a common mistake that beginners can make and trip up is not using Junk codes. You can say that junk codes are a set of random code lines that are exclusively built to keep your paste hacks undetectable and off-track anti-hack programs. Mind you, without these junk codes; you will be eventually caught.
The fundamental idea of junk code is to create a massive amount of gibberish code so that the anti-hack program can miss the actual lines of paste amongst the nonsense codes written. And writing these nonsense codes randomly is not a piece of cake- especially since it needs to be written and populated for every single folder of pastes (cheats). Now, that is a lot of random codes to be written.
Well, I think I've put your mood down by telling how complex the system is to get set. Don't get cast down, though; there is, fortunately, a junk code generator that produces quick random codes for you. So, all you got to do is simply paste them inside your folders. Viola! There you have all the random codes hiding the cheats sweetly for you.
A CSGO Cheat Injector is a program that injects cheat codes or files into your games. The file can be some sort of dll or cheats files or a config file used for hacking. If you want to play a hack game, you need to download any CSGO injector.
Here's how you put an injector into your game once downloaded:
Firstly, check whether your cheat file, a.k.a. .dll file is in the right folder where your CSGO cheat injector is placed.
After confirming, you can open CS:GO.
While opening your CS:GO, you will need to open the injector as well simultaneously.
After this is through, inject your .dll file name.
Press Enter.
You have now successfully injected your .dll cheat file.
With your hacks configured and junk codes generated abundantly, you can begin to floor the game with anyone (well, now that you've got Harry Potter on the side). Disclaimer to the hackers that do not play with some responsibility, you may get caught easily even with accomplishing everything said above. One needs to be understanding and disciplined, even with hacks to be undetected.
Are CSGO Injectors Safe?
When downloading an injector, make sure that you download from reliable authors to remain undetected and avoid any harm to your PC- especially if you do not have a windows defender or a robust antivirus. But if you have adequate protection for your windows system, then you shouldn't have to worry about it much.
Are Injectors Virus?
The answer is NO. But again, it is recommended to download from trusted authors and sites. Otherwise, it can corrupt not only your system but the game as well.
What to do if the Injector does not Work?
Check to see if the cheat file that is .dll file, is placed in the right folder.
Check if the correct destination where the .dll file that is to be injected has been deleted or not.
Ensure that you have an excellent connection to the internet.
Check whether the windows defender or real-time antivirus protection is turned off.
Make sure that your game is running in OpenGL.
Check whether any error occurred while the file had been injected.